We're thrilled to welcome you to Eumundi Brewery – the spiritual home of our handcrafted flagship Eumundi brews!
Many of you will remember the Eumundi Lager brand, first crafted in Eumundi back in 1988. The great news is that Eumundi beers are now back. Thanks to a partnership with Lion, we were able to rebuild a brewery on-site and revive the much-loved beer brand. The new beers started flowing in August 2017.
While you can now enjoy our Eumundi beers at an ever-growing number of local restaurants and bars, The Imperial Hotel and Eumundi Brewery is the only place you can taste our beers tapped direct from the brewery tanks.
These beers have been developed by some of the best brewers in the business – Lion's Master Brewer Chuck Hahn, Eumundi's Head Brewer Chris Sheehan and Brewer Allan Tilden.
Our beers are crafted using quality ingredients and are perfect for enjoying in our incredible Queensland climate.
Due to COVID-19 Tours are no longer operating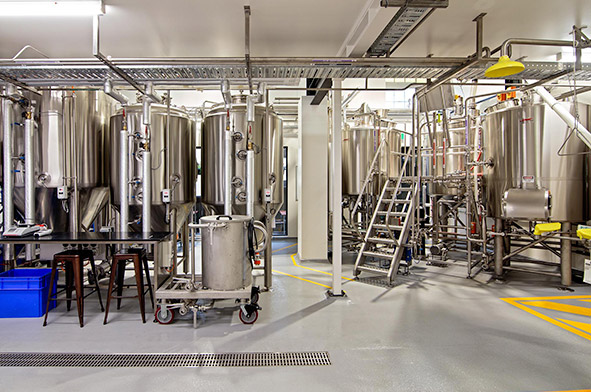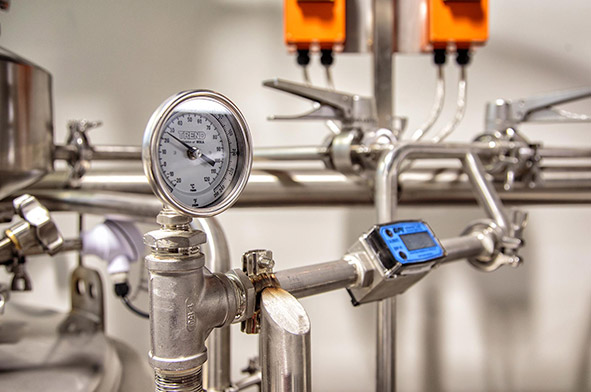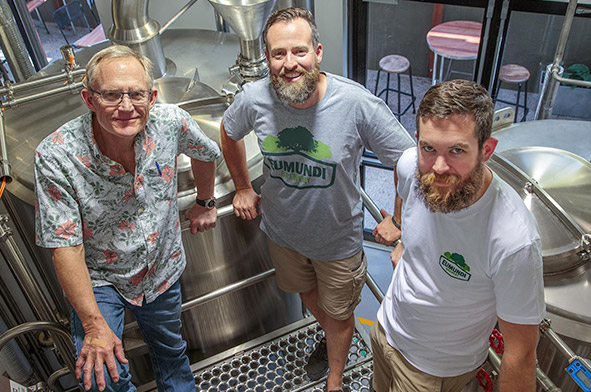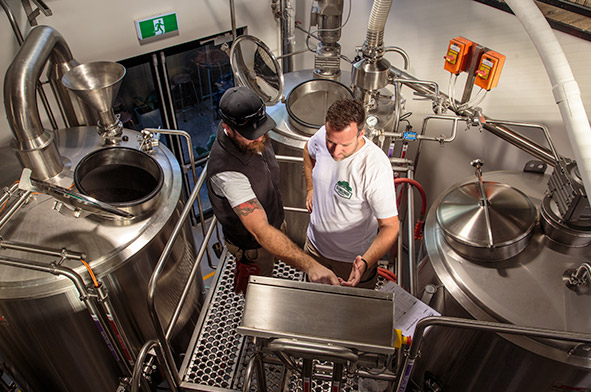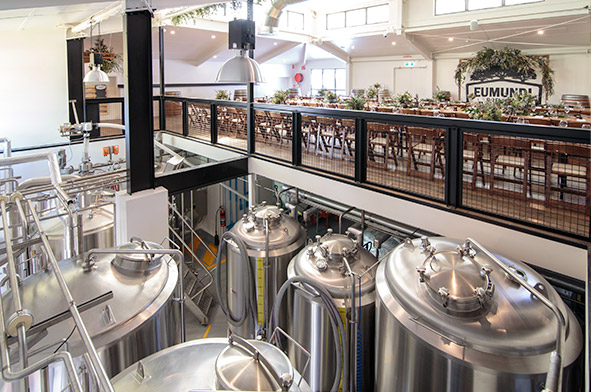 Group Bookings & Private Tastings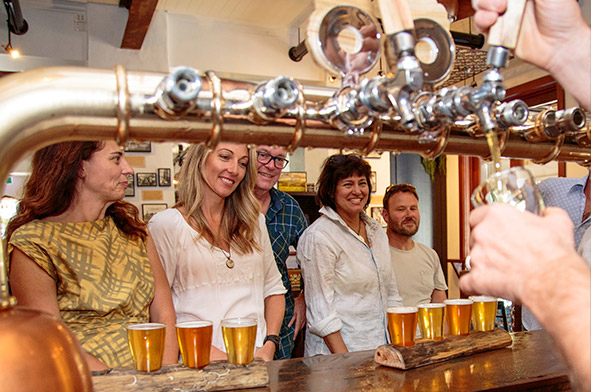 With a variety of function rooms and menus to suit every taste and budget, we'll help make your special event or work conference a success – and a whole lot of fun!
For larger corporate groups or special events, we offer private tastings with one of our brewers.
Brewery Gear
Eumundi has a reputation for creative, vibrant people who are lured here by the beautiful scenery and relaxed vibe. We're proud to showcase local talent in our merchandise, which you'll find in the Eumundi Brewery Tasting Bar.
The range includes stubbie coolers, beautiful wooden coasters and key rings, hand printed tea towels, wooden tasting/chopping boards, ceramic condiment dishes, as well as caps, T-shirts and bottle openers featuring our brewery logo – everything to kit you up in your favourite beer gear!