Welcome to The Imperial Hotel
Home of the Eumundi Brewery
A cornerstone of the hinterland village of Eumundi, the iconic Imperial Hotel has been welcoming locals and tourists since its opening in 1911. Now home to the Eumundi Brewery and Eumundi Distillers, this majestic Queenslander hotel is a Sunshine Coast 'must do'.
With its colourful creative décor and murals, sweeping verandahs, sensational beer garden and relaxed vibe, you'll be drawn to the groove that is The Imperial – and indeed, the creative hub that is Eumundi.
Our dining menu features classic pub favourites along with a selection of contemporary dishes – guaranteed to appeal to all the foodies in your tribe.
When it comes to brews, try our very own Eumundi Brewery, Pale Ale or Ginger Beer + a range of other seasonal beers.
And if gin is more your thing, visit our Eumundi Distillers Gin Bar (open Wed - Sunday), serving up handcrafted Folktale Gin and delicious range of cocktails.
The hotel is also a great place to soak up live music, with acoustic sets in The Beer Garden all weekend + some of the best bands in the business playing ticketed shows in our entertainment spaces known as The Bunker and The Brewery.
If you're looking to host a special event, we have five diverse function areas with flexible layout options –ideal spaces for everything from cocktail soirées to sit-down dinners, corporate seminars to weddings and special celebrations.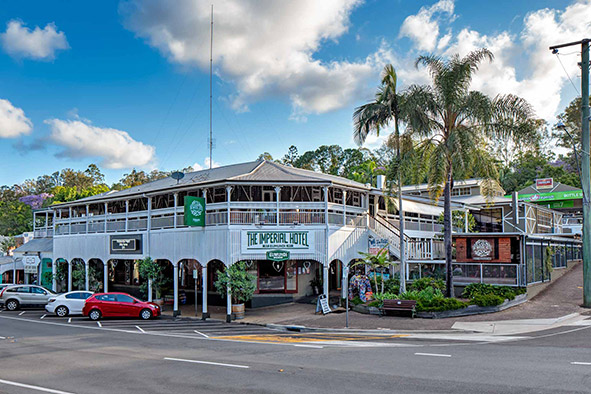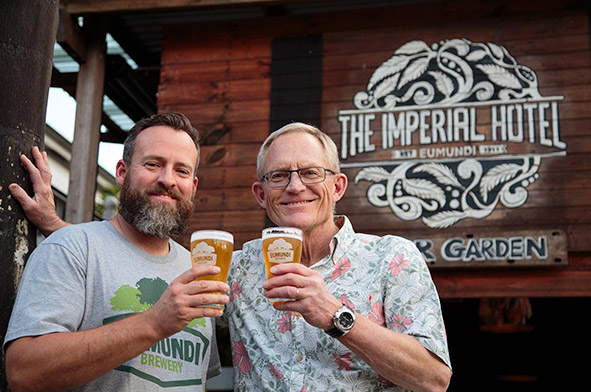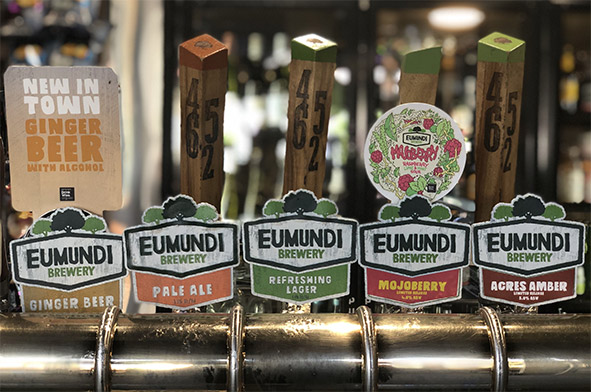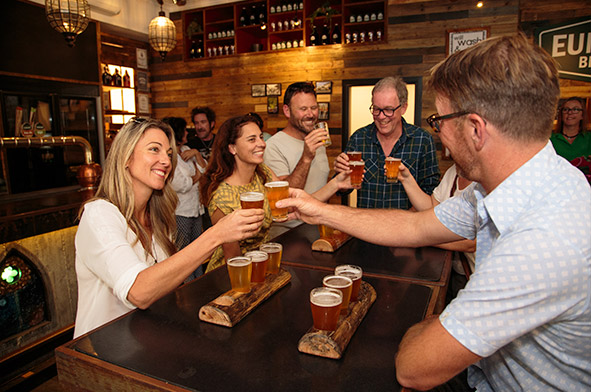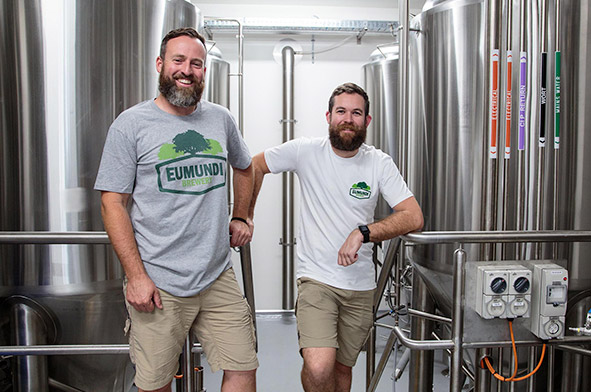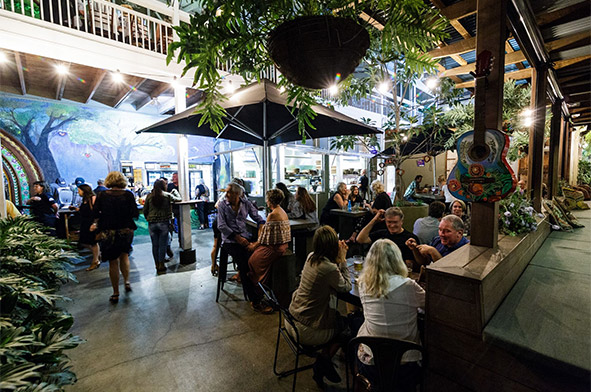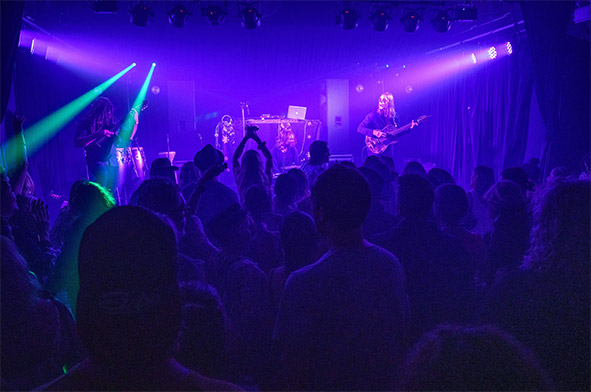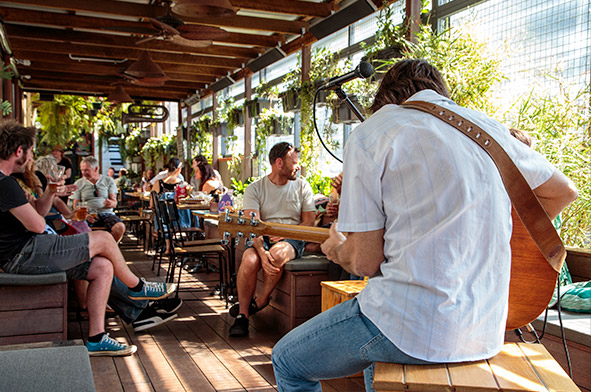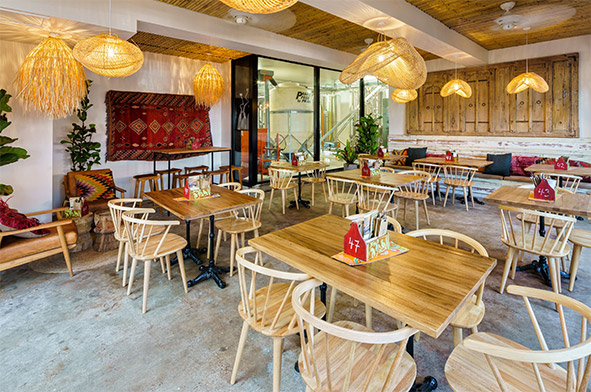 OPEN 7 DAYS A WEEK FROM 10AM TILL LATE
DINING HOURS
Monday to Thursday:
Lunch 11.30am – 3:00pm
Dinner 5.00pm – 8:30pm
Friday and Saturday:
Lunch 11.30am – 4:00pm
Dinner 5.00pm – 9:00pm
Sunday:
Lunch 11.30am – 4:00pm
Dinner 5.00pm – 8:00pm
Home of Live Music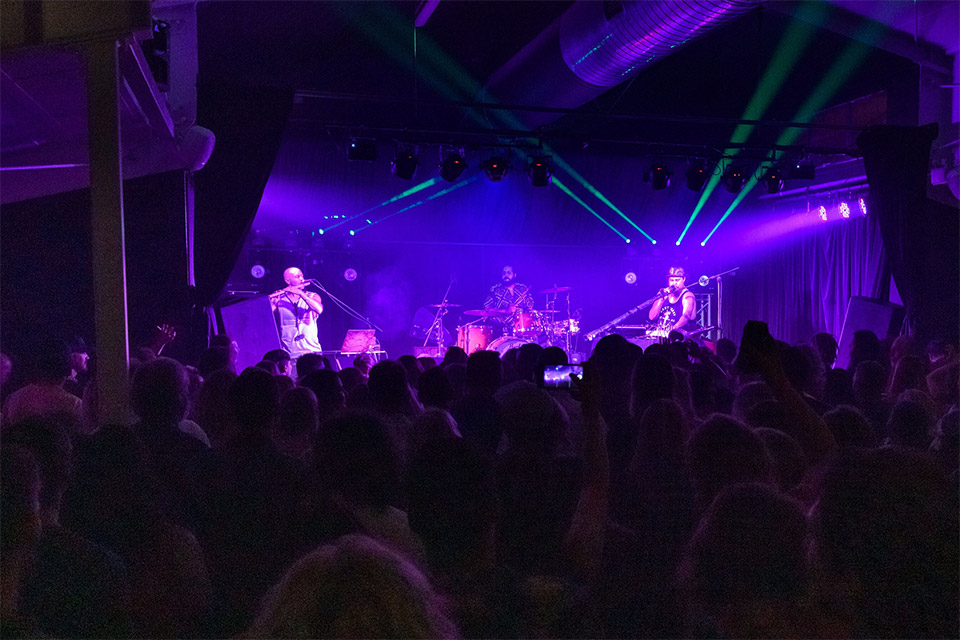 The Imperial Hotel is dedicated to hosting and supporting live original music.
The hotel now has three performance venues with quality staging and PA systems, and decent decibel limits - beautiful spaces to experience performing artists in their element.
Contact Alice on (07) 5442 8811 or email gigs@imperialhoteleumundi.com.au
And to see our current line-up of gigs see WHAT'S ON